Web Enquiries Integrated With Your Email Platform
Web enquiries are the life blood of any great website. They give you leads, sales, feedback and drive the productivity of your business.
How you deal with those Web Enquiries is very important.
StreamDesk now has full integration between your web enquiries and your email platform.
View the Email Trail a Web Enquiry has created
Gain Access to your Web Enquiry Directly from your Email System
Update Email, it then updates the status of your Web Enquiry
Better User Interface in your Web Enqiuries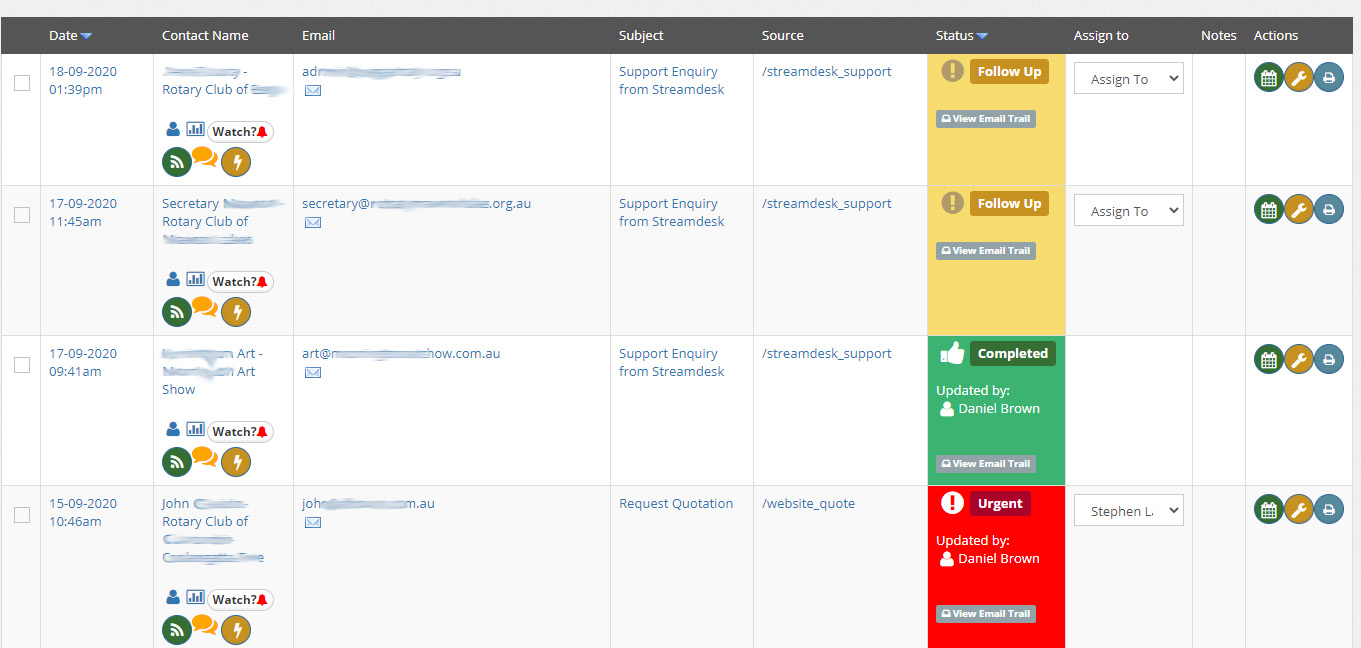 Yes - I am interested in this type of Service